Moon Magic: Your Complete Guide to Harnessing the Mystical Energy of the Moon
By Diane Ahlquist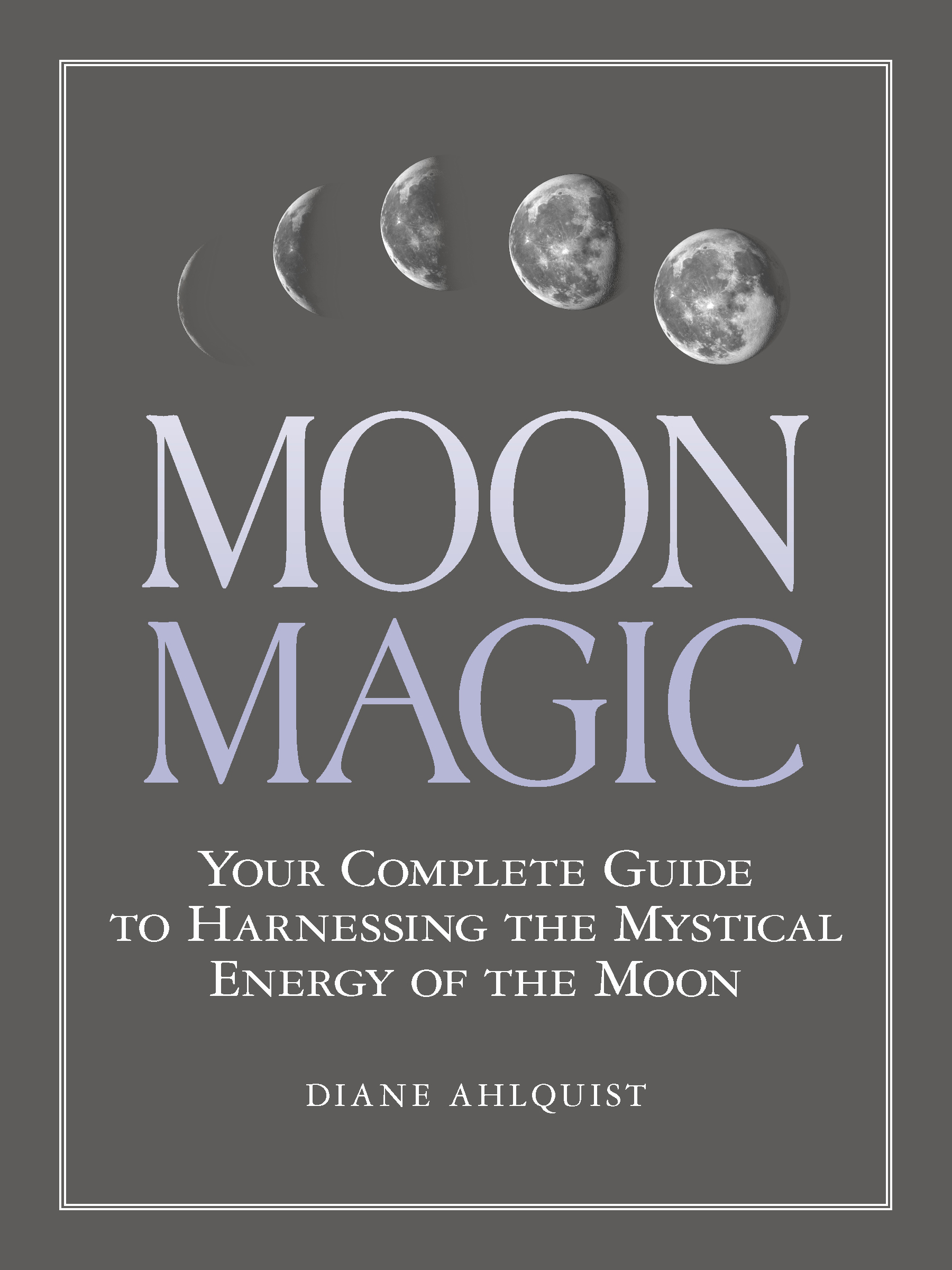 Moon Sensitive People
Have you ever walked into a room, and although the people inside—let's say a couple appeared to be happy and getting along, you just felt there was something wrong because you could sense underlying tension? Or have you ever felt happy, but then a conversation with someone on the phone or via text made you feel depleted? These people are energy vampires, and they don't even know it. Are you someone who picks up negative energy like this regularly? If so, you might be full Moon sensitive.
If you can shrug off negativity, you might be full Moon tolerant. Not sure where you fall on the spectrum? Break out that journal and observe your moods around the time of the full Moon. If you are "full Moon sensitive," you can absorb its energy like a sponge. Even on a night when there is no visible full Moon, you can still be affected by its energy. The full Moon has the ability to open us up even more to the saturation of negative sensations.
Someone who is Moon sensitive typically becomes overemotional, depressed, discouraged, tired, easily temperamental, and has a lot of up-and-down shifts in energy at the time of a full Moon. You may become a drama queen or king during this phase. You break up with a significant other because he or she did something minor, or you may have a meltdown when the food you ordered in a restaurant isn't completely perfect.
Pay attention to your mood and disposition around a full Moon. Note mood swings and general changes in attitude that you just can't pinpoint to a direct cause. Do you have a pattern around this phase that makes you act differently? If so, you may be Moon sensitive.
Some people who are Moon sensitive have learned to manage it by simply visualizing a white light of protection around themselves as a psychic shield. You can try this at home: just envision a white bubble, balloon, or aura of white light around you. This visualization is a simple form of protection against darts of negativity from others (those energy vampires) coming at you. This technique will help you manage some of the more difficult situations you might encounter, but it does not turn you suddenly into a full Moon tolerant.
Moon Altar Ritual to Send Off Your Thoughts and Desires
Here is a simple way to send your message up and out.
1. Once you are in front of your altar—and in an altered state of consciousness—write down what it is you want in a positive manner. Example: I desire to have that company call me and tell me they have chosen me for the job in Boston.
2. Concentrate on what you wrote.
3. When you feel it, it is time to send it off. Light the paper with the candle flame or with a lighter or match and drop it into a fire-safe container. It does not have to burn completely. Just a little is good enough. (Intention, intention, intention!) See your wish going up and out and being released into the cosmos.
4. As always, use a closing thought, such as "Blessed be," "And so it is," "Amen," "Namaste," and so forth.
Altars to Go
An altar doesn't have to be on display all the time. Maybe you would like to have an altar, but for many reasons—such as limited space or having roommates—it's just not reasonable. There is an answer: altars to go. (Being the Capricorn I am, it makes sense to me…it's logical.)
All you need is a container to hold your magical or inspirational tools. Call it your altar box or drawer. You can also keep your items in a bag and grab it when the time comes.
If you decide to do a meditation outside on a particular night, you can open up your altar box and voila! It's magic right there with all of your Moon magic needs at your disposal. Going out of town or to a friend's or relative's house? Ta-da…there you have it. Camping is great for Moon magic events—hence, the carry-and-go method works like a charm.
Altars in Your Mind
Altars are representative of an encounter with your higher power, the divine, God, gods and goddesses, the universal life source energy, and every other word you can think of to describe that which is a part of the grand picture. But if you're not inclined to gather, place, and take care of all these altar items, here's another suggestion: you can establish an altar in your heart or through visualization. It's simple. Just imagine what you would place on an altar, and once you see it in your mind, you can begin your meditation. You can see the phase of the Moon on the altar, the candle, the bell you might ring, or the incense you might burn.
This is really quite fun and I do it often. With every meditation you can have a new altar in your mind. You can use the best of the best, as money is of no matter when you're visualizing the objects. If you want that candle to have a diamond and gold pedestal, it's yours! Do you want to burn that expensive, hard-to-find incense? No worries. Even put it in an exquisite incense burner. And please, don't forget to travel to your altar if you want. You can go to an outside altar in England, Ireland, Canada, or India.
Feel like leaving the planet? Mars is very nice. You could even do it directly on the Moon if you like!
Getting there is up to you. You can just suddenly see yourself there or you can fly on a sleigh, horse, or magic carpet—be creative. Visualizing your altar time is really interesting and it works! Having your teeth cleaned or a procedure where you are awake but there might be some discomfort?
Close your eyes and do a meditation somewhere—any place—but the dentist's office. Take yourself away from the physical now and then and do a Moon meditation with your favorite altar anywhere you like.
One style of Moon altar is not better than another. However you set up an altar is all up to you, so think about it and make a decision before your Moon magic event to determine what direction you will follow. Try a variety of candles, gems, and other items to see what works for you. Don't underestimate your own power—if you can think it, see it, and feel it, you are three-quarters of the way there.
Copyright © 2017 Adams Media, a division of Simon and Schuster. Used by permission of the publisher. All rights reserved.